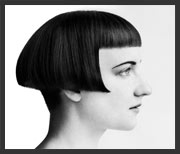 Kat Marks
'I have always lived to create in honest abandon. Everything I do serves as a beacon to inspire others and illuminate new ideas. I do this by following the natural flow of creativity and bringing together those who share my vision. I believe in creating rebellious fashion without boundaries.'
Kat Marks is a creative leader in fashion enterprise and design. Her creativity motivates all aspects of her process – research, design and craft. Looking at the creative process both personally and objectively, she constructs a dialogue between product design and the visual experience of film, photography and exhibit. The Kat Marks label has a global reach and has been featured in several international publications such as W Magazine and i-D Magazine. She has worked in collaboration with prominent fashion professionals, including photographer Nick Knight of SHOWstudio for her 2011 fashion film, The Karass. She was awarded an International Design Award for her collection The Braces in 2009, and shortlisted for both the International Talent Support Award 2011 and the Creative Enterprise Award 2012.
Marks is a continuing contributor to SHOWstudio.com. Kat Marks is originally from Calgary, Canada. She holds a Bachelor of Design in Fashion Design from Toronto's Ryerson University and a Master of Arts in Fashion Artefact from London College of Fashion, University of the Arts, London, UK. KAT MARKS, Creative Leader for Fashion Enterprise and Design.
Read more at http://www.katmarks.com