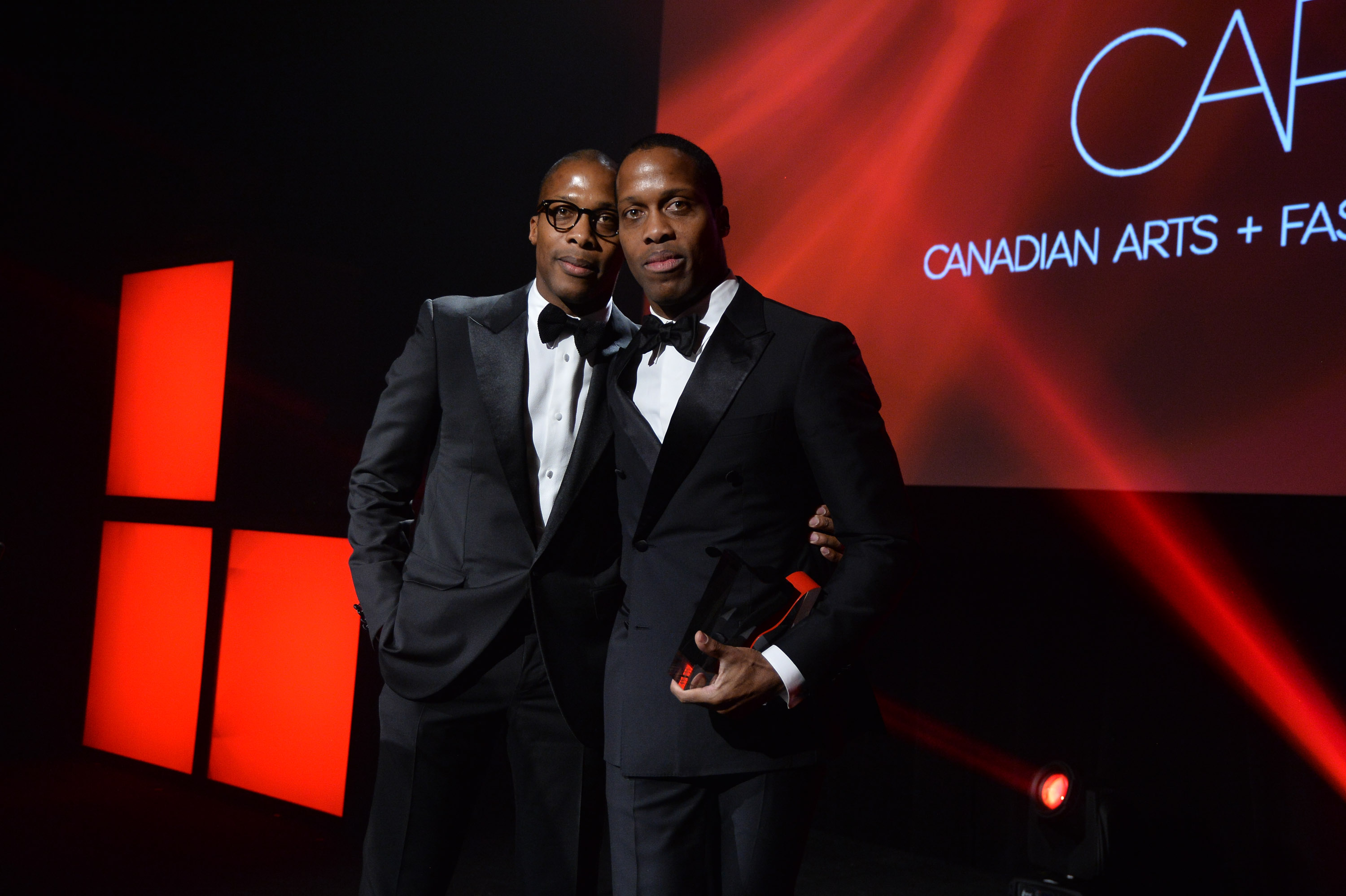 Dexter & Byron Peart, WANT Les Essentials de la Vie
Byron and Dexter Peart, often recognized in the fashion industry as "The Twins", are the co-founders of WANT Agency and WANT Les Essentiels de la Vie. Born in Ottawa, they both studied business and economics at the University of Western Ontario, and immediately embarked on starting their careers in the fashion industry, both working for well-known Italian fashion sportswear brands.
In 2006, the brothers looked to bring their own dreams to life, and in doing so, established their renowned global brand, WANT Les Essentiels de la Vie, which offers a modern yet classic collection of bags and accessories.
Conceived out of a "want" for premium quality leather goods to house the "essential" professional and personal products that we use in our modern everyday lives; Dexter and Byron wanted to challenge the status quo by offering stylish, functional and affordable alternatives, otherwise absent in the saturated accessories market. Their collection of travel bags and accessories (iPod and iPad cases, computer bags, briefcases, luggage, passport wallets, small leather goods and accessories) is inspired by timeless, functional design classics.
WANT Les Essentiels de la Vie successfully fills the gap in the modern traveler's arsenal by offering timeless pieces that place equal value on form and function. The inspired collection sells exclusively in many of the finest retailers worlwide, including Barneys New York, Bergdorf Goodman, Opening Ceremony, Colette, Le Bon Marché, Liberty, Selfridges, as well as Mr. Porter, The Corner and Ssense online. Their latest collaboration, which launched in 2013, featured a successful partnership with J.Crew, for which the Pearts created a custom-designed convertible tote made exclusively available at J.Crew's collection boutiques in the U.S and London.
Prior to launching and growing their own brand internationally, Byron and Dexter simultaneously co-founded WANT Agency with Mark Wiltzer and Jacqueline Gelber of Mark Edwards Apparel, in 1999. The idea stemmed from their understanding that there was a void of stimulating and diverse fashion and sportswear collections in the North American retail market. In fact, it was during their many travels that they discovered a then little-known brand, ACNE Jeans, and recognized that the North American market was missing the Scandinavian ideals of form and function that brands like ACNE offered.
Today, WANT Agency, a fashion and lifestyle company based in Montreal and New York, successfully distributes the highly-coveted brands of Nudie Jeans, Maison Kitsuné, Filippa K, SWIMS and Arc'Teryx Veilance throughout North America. In recent years, they have opened reputable luxury retail stores, including: The WANT Apothecary in Montreal and Toronto (coming soon), WANT Passport in Toronto, Nudie Jeans House in Los Angeles and Maison Kitsuné in New York.
Through tireless dedication, Byron and Dexter have continued to create new partnerships with like-minded brands for over a decade. Their dynamic and humble personalities, unwavering quest for quality, and willingness to take risks has established them and their successful brands as leaders in their industry.
Read more at www.wantessentiels.com