The Womenswear Designer of the Year Award Nominees
CAFA is honoured to include some of the most respected individuals in Canadian arts and fashion as members of our Jury, our Nominating Committee and as Ambassadors. Their knowledge, experience and passion will help shape the Canadian fashion landscape.
The Womenswear Designer of the Year Award will be presented to an outstanding Canadian womenswear designer who has made a significant creative impact in the Canadian fashion industry.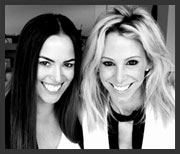 Smythe is a contemporary women's apparel brand co-designed by Andrea Lenczner and Christie Smythe. Specializing in jackets and coats, Smythe has created essential wardrobe pieces thatare both modern and emotional.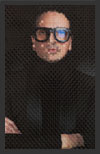 Known for his "couture" approach to leather, precise cuts and talent to create airy and spectacular silk pieces, Denis Gagnon is one of the most renowned Canadian designers of his generation. In 1988, Gagnon began developing his passion for fashion at College LaSalle and soon discovered his hidden talent. He began working for designer Yso in 1999 and launched his solo career in 2000. In 2004, Denis Gagnon's collection became available at Holt Renfrew and has received national acclaim ever since.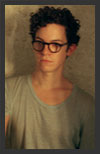 Canadian-born Jeremy Laing spent his childhood on an army base in Germany. He learned to sew at age 13 by watching his mother, and has been making clothes ever since.Jeremy's self-taught method, which combines organic and geometric approaches to pattern making and construction, was honed while studying in Toronto, on exchange at Westminster University in London, and through an apprenticeship with Alexander McQueen.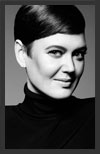 Kimberley Newport-Mimran is the President and Head Designer of Pink Tartan, the womenswear line she co-founded in Toronto in 2002. The New York showroom opened in 2004, and the line is now carried at Saks Fifth Avenue, Neiman Marcus, Bloomingdale's, Holt Renfrew and The Bay as wellas specialty stores across North America, Dubai and Seoul.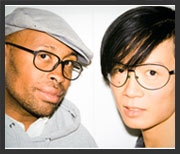 Greta Constantine is an accessible luxury line of ready-to-wear women's wear based in Toronto, Canada. Designers Kirk Pickersgill and Stephen Wong, considered the "jersey boys of Toronto," have rapidly accumulated a clientele comprised of international socialites and celebrities alike since starting their label in 2006.