The Outstanding Achievement Award Nominees
CAFA is honoured to include some of the most respected individuals in Canadian arts and fashion as members of our Jury, our Nominating Committee and as Ambassadors. Their knowledge, experience and passion will help shape the Canadian fashion landscape.
The Outstanding Achievement Award will be presented to celebrate the exceptional career of an established Canadian fashion designer.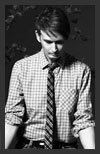 Founded in 1995, a year after graduating Ryerson University. David Dixon remained true to his vision and focused on what he felt was a gap in the Canadian Fashion Industry – Women's contemporary evening wear or event dressing. Interpreting the marriage between the classics and the modern, David Dixon's clothing combines luxury with the functional, and the aspiration with the sensible. All of Dixon's designs are manufactured in Canada, utilizing the best of imported fabrics sourced through out the globe with the overriding theme of luxury.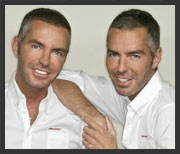 Youngest of 9 children Dean and Dan grew up in suburb in Toronto. Fascinated by fashion even as kids, they got their start designing outfits for their sisters.Canadian twin brothers from Willowdale Ontario, Dean and Dan Caten have operated in the international fashion business since 1984. They moved to New York City in 1983 to attend the Parson's School of Design and in 1991 came to Italy where in 1994, after many collaborations with the most important fashion houses, they had their first men's collection show, marking the first in a long succession of runway extravaganzas that were to capture the attention of journalists and buyers for their perfect combination of fashion, music and theater.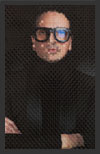 Known for his "couture" approach to leather, precise cuts and talent to create airy and spectacular silk pieces, Denis Gagnon is one of the most renowned Canadian designers of his generation. In 1988, Gagnon began developing his passion for fashion at College LaSalle and soon discovered his hidden talent. He began working for designer Yso in 1999 and launched his solo career in 2000. In 2004, Denis Gagnon's collection became available at Holt Renfrew and has received national acclaim ever since.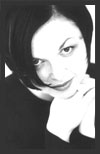 Born in Hamilton, Ontario, Lida Baday discovered early in life the possibilities inherent in fashion. The daughter of a dressmaker, Baday was exposed as a youngster to a world of exquisite fabrics and precise tailoring techniques – influences that continue to shape her aesthetic today. Following her graduation from the Fashion Design program at Ryerson Polytechnical University in Toronto, she designed women's ready-to-wear in the burgeoning Toronto garment district. It was during this time that Baday began experimenting with jersey, the uniquely versatile fabric whose potential continues to intrigue and inspire her.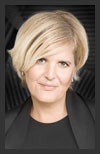 A leader in the Canadian fashion scene for the last 25 years, Marie Saint Pierre has become the luxury house it is today. Renowned for its avant-garde, timeless and inspired designs, it also offers women's ready-to-wear, fragrances, leather goods, accessories and the brand new home collection Habitat.