The Model of the Year Award Nominees
CAFA is honoured to include some of the most respected individuals in Canadian arts and fashion as members of our Jury, our Nominating Committee and as Ambassadors. Their knowledge, experience and passion will help shape the Canadian fashion landscape.
The Model of the Year Award will be presented to an outstanding Canadian model who has made a significant impact within the Canadian fashion industry.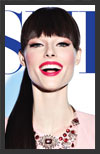 As a young girl growing up in Vancouver, Coco Rocha never expected to become one of modeling's biggest and most ubiquitous stars. After being spotted by a modeling scout at an Irish dancing competition, Rocha was introduced to world-renowned photographer Steven Meisel. Shortly after, Coco appeared on theMarch 2006 cover of Vogue Italia. This was the beginning of Rocha's meteoric rise into fashion.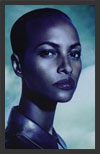 YASMIN WARSAME is the epitome of timeless, effortless beauty. Ten years into one of the most remarkable careers in Canadian modelling history, the Somali-born, youngest of 21 children still appears on the most coveted catwalks and in the pages of the most prestigious magazines.
Ukrainian beauty Daria Werbowy was born in Poland and raised in Toronto, Canada. The self-proclaimed tomboy has become an icon in the fashion industry over the course of her modeling career. Daria is consistently ranked as one of the world's top models, and her classic beauty is one of the most recognized in the industry.