The Menswear Designer of the Year Award Nominees
CAFA is honoured to include some of the most respected individuals in Canadian arts and fashion as members of our Jury, our Nominating Committee and as Ambassadors. Their knowledge, experience and passion will help shape the Canadian fashion landscape.
The Menswear Designer of the Year Award will be presented to an outstanding Canadian menswear designer who has made a significant creative impact in the Canadian fashion industry.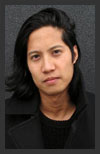 Born and raised in Calgary, Alberta, Davidson Manaloto graduated with a Bsc in Mechanical Engineering, a career path he followed for a few years before moving to Vancouver to pursue design. As the designer for wings+horns, his focus is harmonizing inspiration with consistency to create classic menswear collections.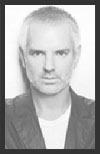 Since his debut in 1993, Philippe Dubuc has had a passion for the dressmaking profession. "I am in a constant evolution with modernism and urban contrasts", indicates Philippe Dubuc. "The identity of a city begins with its creators and from their free development." His creativity and versatility are what inspires him to create complex collections. The Philippe Dubuc style is precise and is distinguished by his well-kept finishings, his mineral tones, and his textured and modern textiles that is reminiscent of the urban hunter and the romantic rebel.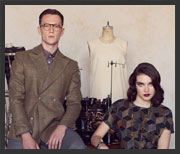 Philip Sparks Tailored Goods Inc. was founded in Toronto, Canada in 2007. Our brand has a nostalgic feeling, referencing vintage details and classic tailoring, but a contemporary sensibility that connects with men and women looking for quality, fit and functional clothing they look sharp in every day.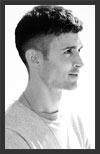 Travis Taddeo launched his eponymous line in 2008 after graduating in fashion design from LaSalle College. TRAVIS TADDEO has gained a loyal following among fashion risk-takers by pushing and overcoming the conventional expectations established for Canadian fashion design.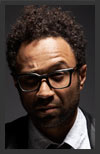 Shawn Hewson was born in Montreal and grew up in Hamilton, Ontario, where he attended high school and University. After studying internationally, Shawn moved to Toronto In 1995 to attend law school at the University of Toronto, following which he pursued a career as a corporate lawyer at a large downtown law firm. In 2002, Shawn and his wife, Ruth Promislow founded Bustle Clothing, now recognized as a leading Canadian sportswear label, well known for its twist on the menswear classics.