The International Canadian Designer of the Year Award Nominees
CAFA is honoured to include some of the most respected individuals in Canadian arts and fashion as members of our Jury, our Nominating Committee and as Ambassadors. Their knowledge, experience and passion will help shape the Canadian fashion landscape.
The International Canadian Designer of the Year Award will be presented to a Canadian designer who has achieved International success and brought attention to Canadian talent on the world stage.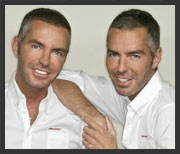 Noreen Flanagan has been with ELLE Canada since its second issue back in 2001 and has been Editor-in-Chief since April 2010. Prior to that, Noreen worked at Flare magazine as a senior editor. She possesses a creative vision characterized by its refreshing approachability, sharp intellectualism, and an innovative aesthetic which has earned her widespread recognition as one of the Canadian fashion world's most respected individuals.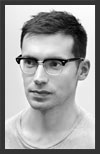 Established in London in 2005 by Erdem Moralioglu, the eponymous ready-to-wear brand, Erdem, has come to be synonymous with versatile yet powerful femininity. Known for his use of experimental textiles, vibrant prints, and detailed craftsmanship, Erdem creates timeless pieces to suit every woman.
Erdem trained at the prestigious Royal College of Art in London where he remained to launch the brand following his graduation.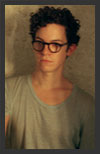 Canadian-born Jeremy Laing spent his childhood on an army base in Germany. He learned to sew at age 13 by watching his mother, and has been making clothes ever since.Jeremy's self-taught method, which combines organic and geometric approaches to pattern making and construction, was honed while studying in Toronto, on exchange at Westminster University in London, and through an apprenticeship with Alexander McQueen.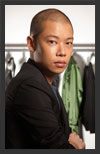 Jason Wu debuted his first Ready-to-Wear Collection in 2007 with a unique and distinctive esthetic. Through merging American sportswear with old world sophistication he established a supremely feminine and modern sensibility. "I have always found a woman's body to be especially beautiful ever since taking my first life drawing class as a teenager. I was drawn to fashion design as it is my passion to create garments that enhance and flatter the female form," explains Jason.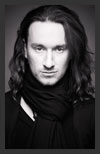 Mark Fast is a world-renowned luxury knitwear designer. Finding inspiration in London, Mark studied at Central Saint Martins for five years. He completed his BA there and went on to complete his MA in February 2008. His signature designs push the boundaries of modern knitwear technology. He has devised innovative stitching techniques, blending lycra with the finest luxury textiles.