The Image Maker Award Nominees
CAFA is honoured to include some of the most respected individuals in Canadian arts and fashion as members of our Jury, our Nominating Committee and as Ambassadors. Their knowledge, experience and passion will help shape the Canadian fashion landscape.
The Image Maker Award will be presented to an outstanding Canadian fashion photographer or filmmaker who has made a significant impact within the Canadian fashion industry.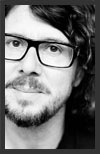 Born in England and raised in Canada, Chris Nicholls lives and works from his home base in Toronto. Chris' work focuses on fashion photography, for which he is well known. He has won countless international awards for his work including 14 National Magazine Awards (more than any other Canadian photographer), 4 of which he won in the last 3 years. The Proctor and Gamble Fashion and Beauty Awards has voted him "Photographer of the Year" three years in a row (2009, 2010, 2011).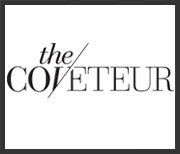 The Coveteur was founded in January of 2011, to give its readers access into the homes and closets of some of the world's most stylish people. In the nearly three years since The Coveteur was founded has evolved into an online magazine, publishing original and shop-able content, which aims to inspire it's readers with an unparalleled, exclusive and beautifully curated view of what it takes to be one of the worlds most influential tastemakers or brands.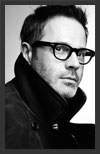 Notoriously charismatic, Gabor Jurina is best known for his innate ability to create equally charming – and striking – fashion and beauty photography. His personal appreciations for beauty and form have created a strong portfolio of feeling photos that immediately engage the viewer. Working since the mid-nineties, he has developed a hallmark style that is graphic, warm, crisp, alluring and unmistakably luxurious.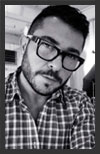 Ever since he was a little child in going through his mother's fashion magazines, Max Abadian has always had an appreciation for images and a penchant for all things aesthetic. Picking up a camera came naturally to Max at the age of 10 as he started documenting his life picture by picture. This evolved into a career as a photographer, which has allowed Max to collaborate with a variety of artists and publications.
Best known for his phenomenally successful Web-publishing project Jak & Jil, Tommy Ton is driven by an obsessive and extensive knowledge of fashion design. As a street photographer, he is admired for the wit and energy of his stylish shots. Yet as a portraitist of the leading stylists and editors whom he photographs in and around the catwalk shows, Ton is revered for his rare ability to pick up on the garments and styling details that forecast the trends of the forthcoming seasons – often before they are previewed on the catwalk.